Celtic Heritage Society is registered in April 2009 in Yambol District Court, with registration address: Hliabovo village, Topolovgrad community. Its founders are 9 physical and juridical entities.
Chairman of Managing Board:
/Mr./ Souren Israilian
Managing Board:
1. /Mr./ Souren Israilian /from city of Burgas/
2. /Mr./ Kancho Berov /from city of Burgas/
3. /Mr./ Tihomir Videv /from city of Burgasl/
4. /Mr./ Shteryo Shterev /from Hliabovo village/
5. /Mr./ Ivan Dishliev /from Sakartzi village/
The Society has:

Bourgas Celtic Club,
Manager: /Mr./ Tihomir Videv

Our main task is to popularize Celtic traditions, cuisine and music, to reconstruct Celtic holidays as cultural and touristic events for Bulgarians and tourists.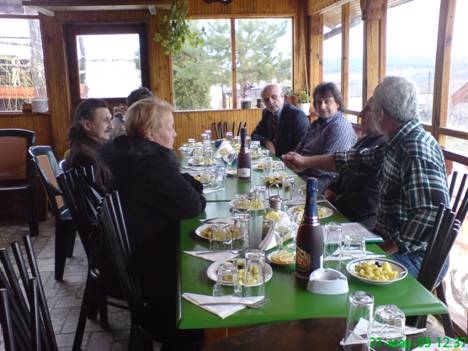 Society Founders' Meeting in Sakartzi village – March 21, 2009
In this frame we plan to inform You about our Celtic celebrations and other events devoted to Celtic culture.